Lawn Care Maintenance
WE LOVE LAWN CARE
WE LOVE LAWN CARE
We are a professional lawn care service company that provides quality care for each customer. You tell us what you need and we will make sure you get it.
Our crews take pride in the way your lawn looks after they are complete. We have top of the line equipment so that we can mow, edge, trim, and blow any size residential or commercial lawn.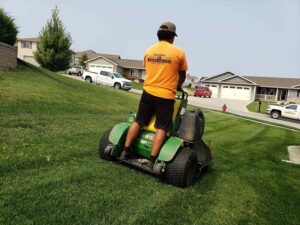 Save

Key Benefits of the Service
We treat our customers properties like they are our own. We pay close attention to detail and provide a level of service that you can't help but be satisfied with. Our extensive knowledge of lawn care and landscaping makes us the top choice for your next lawn care project.
Free estimates
Regular maintenance
Additional services
Flexible scheduling